About The Project
The Baby Kit project had very humble beginnings. Startling revelations related to infant mortality and infant illness due to unhygenic infant clothes motivated members of Mahavir International Indore to start the Baby Kit Project way back in 2001. It was observed that women from rural and illiterate backgrounds were coming to the maternity hospital and wrapping their new born infants in tattered dirty clothes or their own "Odhnis".
So our zealous members took it upon themselves to help save the lives of these underprivileged infants by providing the government maternity hospitals with baby kits (containing sets of vests, nappies, caps, bed sheets and baby covering sheets). They enthusiastically went about collecting old newspapers and magazines from homes and used the sales proceeds to fund baby kits for new born infants.
Our Vira members visit the maternity hospitals at regular intervals and meet the doctors and nursing staff and ensure that our baby kits are distributed to all the needy mothers for their new born chid. Many a time nutritious food and fruits are also distributed to supplement the mother's nutrition.
Our Project Gallery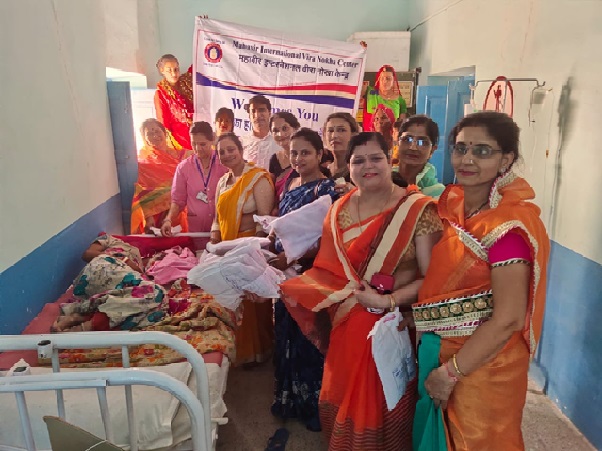 Free Eye checkup and consultation with treatment at Meera Kendra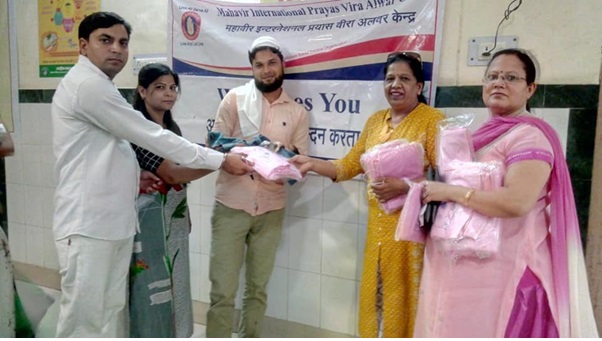 Bikana Vira Kendra holding an eye camp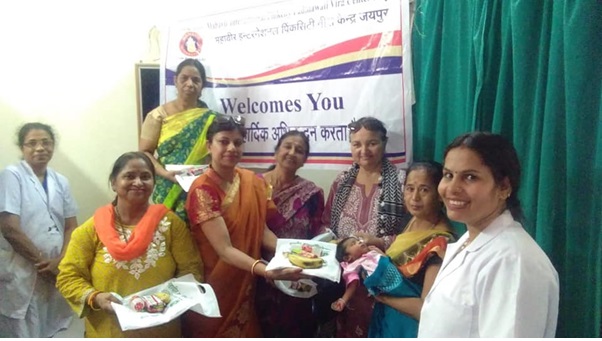 Free Eye checkup camp by Delhi Centre