About The Project
Eye sight is one of our most important senses as almost eighty percent of what we perceive comes through our sense of sight. You may be shocked to learn that there are 15 million blind people in India, which equates to a staggering one thirdof the blind people in the entire world! Each year, around 3 million people in India develop cataracts in their eyes. There are some 2 million blind children in India.
Mahavir International is committed to provide quality eye care to the needy, underprivileged children and adults all over India without any bias of religion or caste. We nurture a dream of not only reducing/removing blindness in children by timely check up and eye care, but also in making a cataract free India.
Free Eye Medical check-up camps are regularly organised for children, child labour, students and senior citizens and free spectacles are distributed where needed. Cataract detection camps and operation camps are held all the year round and we have also provided the facility of sponsored Cataract operations at select eye - hospitals on a need basis at any time of the year.
As part of the eye care project, we have three fully equipped state of art "Vision Vehicles" functioning successfully in Maharashtra, Mahakaushal and Rajasthan as they deliver quality eye care at the doorstep in far flung areas of rural India.
Our Delhi centre is running an eye hospital and also has advanced facilities for detection and treatment of Glaucoma (Kala Motia).
Eye Donation is another very significant part of our Eye care project. Endeavouring to provide vision to everyone, we have launched an initiative for Eye Donation pledges and mobilized a host of people from all walks of life to pledge their eyes so far. Over a lakh of persons have pledged their eyes so far. Actual eye donations from 250 persons after death have provided sight to 500 blind people. Till date, over 52,000 cataract surgeries with IOL implants and eye sight of over 500 persons have been restored through eye donations and cornea transplants and over 30 lakh patients have received Treatment.
Our Project Gallery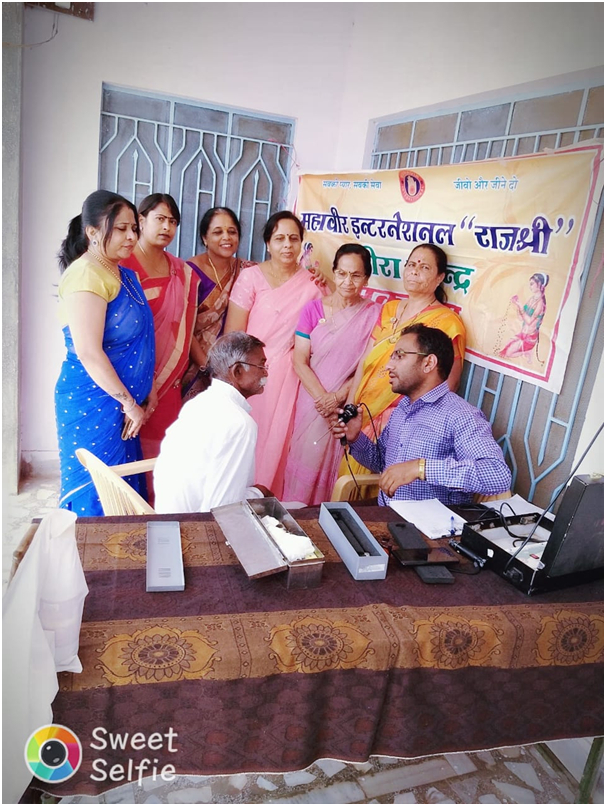 Free Eye checkup and consultation with treatment at Meera Kendra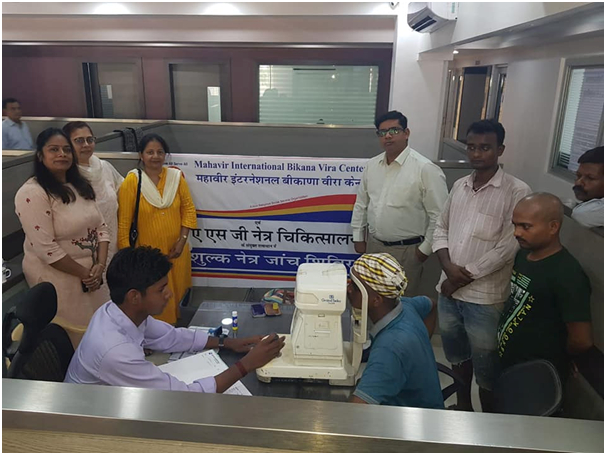 Bikaner Vira Kendra holding an eye camp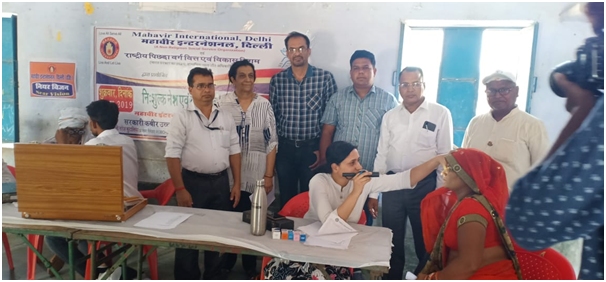 Free Eye checkup camp by Delhi Centre